2018 Compensation + Benefits Report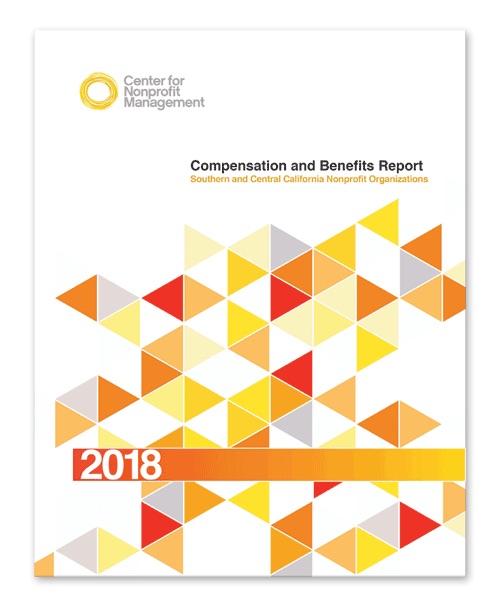 2018 Compensation + Benefits Report
The Center for Nonprofit Management conducts an annual survey of local salary & benefits for nonprofit employers located in Southern & Central California.
Each year, thousands of Executive Directors, Board Members, Administrative, Finance and Human Resource professionals rely on this information to recruit and retain quality employees, establish realistic budgets, and comply with IRS guidelines.
The 2018 Compensation & Benefits Report includes:
– 175 Job Titles (salaries, budget, geographic location, field of service, staff size)
– Time-Off, Insurance, Benefits Practices
– Executive Director Practices
– Employment Law updates
– Employee Resources, and more
Only looking for the individual job titles? This is the most cost effective way of obtaining up to date compensation information for 175 job titles.
We have updated our list of job codes for the 2018 Compensation and Benefits survey!
Click here to view a list of individual job titles.
If you are interested in a particular job title not currently listed for automatic download, please contact Linnie at CNM at lriboli@cnmsocal.org